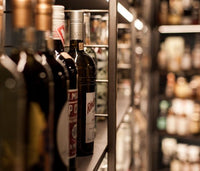 FOR ALL OF YOUR CRAFT BEER, WINES AND SPIRITS
Welcome to A Point of Difference Liquor, the home of a diverse range of craft beers, wines, spirits and more. We do our best to source products from all around Australia and the world.
If there is rare product you are after and we do not already stock it, we will do our best to get it for you. Can't find it? Please don't go anywhere else. Send us a quick email to apodliquor@gmail.com for any requests. We are always happy to help! We have just updated our freight costs for deliveries. We revised our previous prices and have lowered them for you.